February 15, 2003
NEW CHAIRMAN AT ARMENIA FUND USA
With a successful 2002 year-end fundraising campaign, Armenia Fund USA starts 2003 with a new leadership and an ambitious agenda.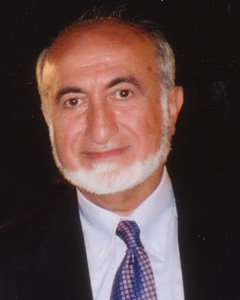 On January 1st 2003 Mr. Kevork Toroyan began his term as the new Chairman of the Armenia Fund USA. Mr. Toroyan has been the Chairman-Elect since May 2002, and previously served as Vice-Chairman of the Armenia Fund USA for 5 years.
Mr. Toroyan replaces Mr. Hagop Kouyoumdjian, who will remain on the Board of the Armenia Fund USA as Honorary Chairman. Both men have been working closely together with Armenia Fund USA projects since 1997. Mr. Kouyoumdjian had been the Chairman of the Board at the Armenia Fund USA Since 1995
Mr. Toroyan has extensive experience in the field of construction on a global scale and has played a key role in supervising Armenia Fund projects, traveling frequently to Armenia and Karabagh to oversee infrastructure and education initiatives. He successfully developed and implemented sophisticated transparent bidding policies, quality control supervision guidelines, and a financial procurement process. As a result, Armenia Fund USA projects are based upon transparency and financial accountability to ensure that every dollar is directed to those in need and deployed with a maximum level of efficiency.
Mr. Toroyan is currently the President of Delma Properties, a real estate investment firm based in New York City, and a Board Member of Consolidated Contractors Company (CCC), a well-established multinational construction firm with yearly revenues in excess of $1.5 billion. His involvement as a key Senior Executive of CCC, spanning over 40 years, brings much-needed experience in supervising large-scale projects in both Armenia and Karabagh.
Mr. Toroyan currently chairs the Committee of the Eastern Diocesan Legate, and is a Fellow Trustee of the Armenian Assembly of America. He was a member of the Executive Committee of Builders for Peace, established at Vice President Al Gore's initiative to support the Israeli Palestinian peace initiative at Oslo.
Mr. Toroyan is a graduate of the American University of Beirut with a degree in architectural engineering. He is married to Pamela and lives in New Canaan, CT.
---
ABOUT ARMENIA FUND USA: ARMENIA FUND USA, founded in 1992, was the first of Hayastan All-Armenian Fund's 19 international affiliates and serves constituents in all states east of the Mississippi. As a non-profit, non-governmental, nonsectarian organization, the Fund represents all Armenian constituents.
Armenia Fund USA is the largest contributor among the 19 international affiliates – supporting strategic infrastructure projects in Armenia and Karabakh, and having helped build 138 miles of roads, 100 miles of waterways, 36 schools, 3 electric transmission networks, 210 residential buildings and 15 healthcare institutions.
Armenia Fund USA's Mission is the development of strategic socio-economic infrastructure in Armenia and Karabakh, focusing on major projects such as major highways, schools, drinking water to communities and humanitarian programs in education, training and medical facilities. The Fund has adopted a policy to go "Beyond Bricks and Mortar" to provide sustainability for projects it sponsors.
To learn more about Armenia Fund USA, please visit our website at
www.ArmeniaFundUSA.org or call us at 212-689-5307.
Armenia Fund USA
80 Maiden Lane, Suite 301
New York, NY 10038